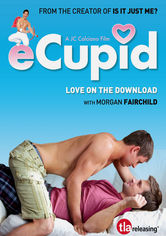 eCupid (2011) - PG-13
Bored with his devoted boyfriend, an overworked exec gets a chance to spice up his love life when he discovers a mysterious dating app called eCupid.
Starring: Andy Anderson, John Callahan, Galen Drever, Morgan Fairchild, Houston Rhines, Joe Komara, Matt Lewis, Mike C. Manning, Brad Pennington, Noah Schuffman, Gary Riotto
Directed by: J.C. Calciano
Comedies | Romantic Movies | Gay & Lesbian Movies | Romantic Comedies | Gay & Lesbian Comedies | Romantic Gay & Lesbian Movies | Movies for Hopeless Romantics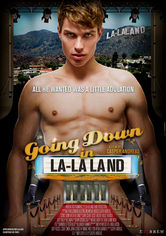 Going Down in La-La Land (2012)
Hunky actor Adam arrives in Los Angeles, hoping to make it in movies. Almost instantly, he begins to climb the ladder of fame -- or so it seems.
Starring: Alec Mapa, Bruce Vilanch, Casper Andreas, Matthew Ludwinski, Allison Lane, Michael Medico, John Schile, Jesse Archer, Judy Tenuta
Directed by: Casper Andreas
Dramas | Dramas based on contemporary literature | Romantic Movies | Romantic Dramas | Dramas based on Books | Independent Movies | Independent Dramas | Gay & Lesbian Movies | Gay & Lesbian Dramas | Showbiz Dramas | Romantic Independent Movies | Romantic Gay & Lesbian Movies