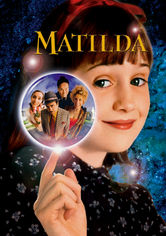 Matilda (1996) - PG
Cursed with a cruel school principal and parents, a little girl discovers her hidden powers -- which she uses to stand up to the bullies in her life.
Starring: Danny DeVito, Pam Ferris, Jon Lovitz, Paul Reubens, Tracey Walter, Embeth Davidtz, Rhea Perlman, R.D. Robb, Mara Wilson, Brian Levinson, Jean Speegle Howard, Sara Magdalin
Directed by: Danny DeVito
Comedies | Children & Family Movies | Movies for ages 8 to 10 | Movies for ages 11 to 12 | Family Features | Family Comedies | Movies based on children's books | Sci-Fi & Fantasy | Family Sci-Fi & Fantasy | Critically-acclaimed Movies | Critically-acclaimed Sci-Fi & Fantasy | Critically-acclaimed Comedies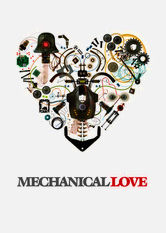 Mechanical Love (2007)
Filmmaker Phie Ambo's quirky documentary explores the fascinating world of therapeutic robotics -- stunningly lifelike human androids -- and the people who love them.
Directed by: Phie Ambo
Documentaries | Science & Nature Documentaries | Social & Cultural Documentaries | Biographical Documentaries | Danish Movies | Scandinavian Documentaries | Danish Documentaries