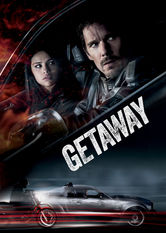 Getaway (2013)
When washed-out race car driver Brent Magna's wife is kidnapped, he partners with a sexy, enigmatic hacker known only as The Kid to track her down.
Starring: Rebecca Budig, Kaloaian Vodenicharov, Velislav Pavlov, Bruce Payne, Ivailo Geraskov, Ethan Hawke, Jon Voight, Paul Freeman, Dimo Alexiev, Selena Gomez
Directed by: Courtney Solomon
Crime Action & Adventure | Action & Adventure | Action Thrillers | Crime Movies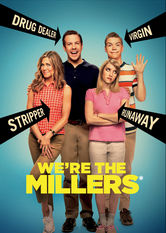 ! We're the Millers (2013)
When a small-time pot dealer in debt to his supplier agrees to smuggle in a major stash from Mexico, he rounds up a fake family to act as a cover.
Starring: Ed Helms, Nick Offerman, Jennifer Aniston, Molly C. Quinn, Will Poulter, Jason Sudeikis, Kathryn Hahn, Tomer Sisley, Matthew Willig, Emma Roberts
Directed by: Rawson Marshall Thurber
Comedies